© 2014 Every Day Good Eating, Boulder CO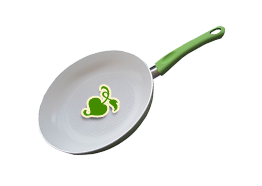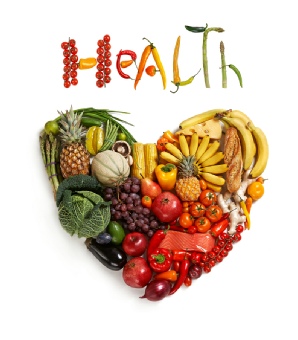 We help people who yearn for mealtimes with more . . .
more variety, not just the same old thing, again and again
more vegetables and healthier ingredients
more flavor that really satisfy your cravings--both body and soul
more dishes you're dying to tell a friend or co-worker about the next day
more fun, engagement and confidence in the kitchen
more meals made with real, whole foods
We're The New Kitchen Cooking School
because we share
a new experience of the kitchen
as a place where it is natural and easeful
to prepare delicious, comforting food that nourishes
body and soul, families, friendships and community.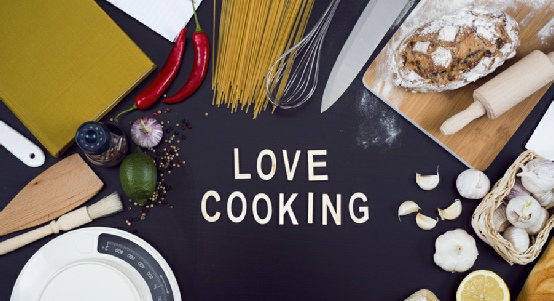 Educate is all about sharing the tools, tips, skills and strategies that make you confident and comfortable putting together meals each day. What makes The New Kitchen Cooking School unique is the 40/60 Secret that lies at the heart of its programs. That means we educate about both
the 40% of meal making that involves actual "cooking," as in cutting, mixing and frying, plus
the 60% of meal making that involves "getting prepared to cook." Read more about the 60%.
Becoming educated about both these pieces, you'll be able to achieve 100% success with meals that have the "more" you're looking for
Excite is all about the fun and inspiration that gets you into the kitchen in the first place. Think about the things in your life that are fun, engaging and interesting. No doubt you do them readily and with great satisfaction.
What if everyday meal making could be the same? What if it were engaging, enjoyable--even a little creative? No doubt you would feel motivated. And 25 years of experience have shown that feeling motivated and inspired are the most important ingredients for becoming competent and confident in the kitchen. Read more about motivation and inspiration.
Our mission, then, lies in providing opportunities for you to experience a bit of the surprising fun and creativity waiting in the kitchen. Tap into that font of inspiration. Then watch as you get caught up in a positive upward cycle of energy that will self-propel your journey to reach the meals of your dreams.
Empower Would you love to gain some control over your health? So many aspects of health are beyond our control. But one thing lies largely within your control, i.e., what you eat. You can positively impact your health in a big way by simply making and eating good meals. We help empower you to exercise control in this area by transforming healthy everyday meal making into an activity that's manageable, natural and easeful. The busy-ness of your life need not block you from achieving the many wonderful benefits of a healthy eating lifestyle.
Hello, I'm Mary Collette Rogers and I've been in the healthy and delicious meal making field for nearly 25 years. The New Kitchen's learning programs deliver the best of all I've learned over those years from working and brainstorming with hundreds of clients and event participants.
While we have developed a veritable cornucopia of resources to help people like you achieve a lifestyle of healthy eating, our many offerings can be summarized in three words: Educate, Excite and Empower:
Take Control of Your Kitchen
The Essential Guide to Organizing Your Kitchen and Time for Efficient, Successful and Healthy Meal Making
Find Out More/Buy
We have tested the New Kitchen teaching approach in live classes for five years. With class evaluations that consistently give us 9 or 10 out of 10, we feel confident that you'll find our New Kitchen Approach equally helpful.
I joined this class because I wanted to add variety to my regular dinner ideas. I also hoped it would help me eat more vegetables. The results were fast. I started eating kale, which I had never cooked before. I also made polenta which was delicious and easy and I would not have tried it if I had not taken the class.
Suzanne
This was a great learning experience. I've gotten inspiration for making lunch meals so I don't have to eat out all the time, I've made two of the recipes already and have learned about new spices to liven up meals, and I really like the handouts and take aways. 10 out of 10 for effectiveness.
Mia
I come to you as someone who's been where you might be now. The New Kitchen was born out of the struggle I faced when a health crisis challenged my meal making skills and shook my kitchen to the core.
My children were just toddlers when they became seriously ill due to food allergies. Overnight, I had to completely overhaul our family's diet, eliminating all wheat and dairy products--which comprised nearly 75% of what we ate. So I had a crash course in preparing healthy meals with all new ingredients--with two toddlers underfoot!
As my children's good health returned, however, I witnessed the incredible healing powers of real, whole foods and was hooked. I wanted to share this good news with others--along with all the practical skills, strategies, tools and perspectives I had discovered to make health-giving meals possible, even for extremely busy people.
Since then, I have shared my knowledge as healthy eating coach, speaker, cooking instructor, recipe developer, meal management software developer, healthy kitchen organizer and author of Take Control of Your Kitchen. I have worked with a wide range of people from pre-teens to seniors, parents to empty nesters, both men and women, and good cooks to novice cooks.
Successfully experimenting with such a wide range of solutions and with such a wide range of cooks has instilled confidence in our New Kitchen solutions. I am anxious to share it with as wide an audience as possible through our Cook Happy | Live Healthy program and all the other educational programming we offer.
Start your journey today and become pat of a community that is creating a new culture around meal making and eating.





Learn More about
Cook Happy | Live Healthy
Step by step, discover the New Kitchen Way and the 6 Essential Ingredients to get comfortable and confident making healthy meals you love

The New Kitchen Cooking School
educates, excites and empowers
home cooks to easily make everyday meals
that are delicious and satisfying,
wholesome and health-giving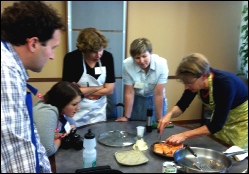 Mary Collette shows how to test fish for doneness at law firm's wellness program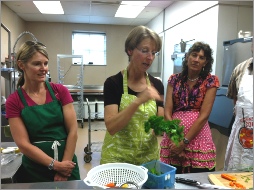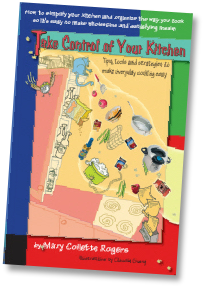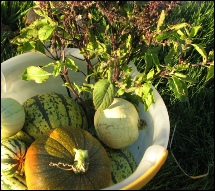 Join Our Newsletter Community
Mealtime Inspiration
Healthy Recipes
Food News
Kitchen Tips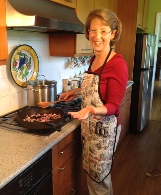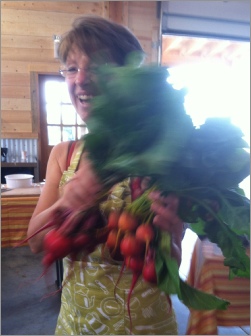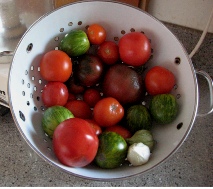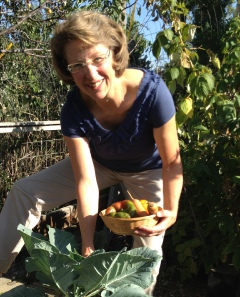 Welcome to The New Kitchen Cooking School
The Cook Happy | Live Healthy is a program of The New Kitchen Cooking School. It's the right place for busy people who
are weary of cooking or bored making the same things night after night
feel overwhelmed or intimidated by the kitchen
struggle to consistently make the healthy meals they really want to be eating
don't have time or don't know how to cook
can't consistently make meals to maintain a healthy weight
face meal times unenthused, unmotivated, ambivalent or even with dread or panic