© 2017 Every Day Good Eating, Boulder CO

The Healthy
Kitchen Companion®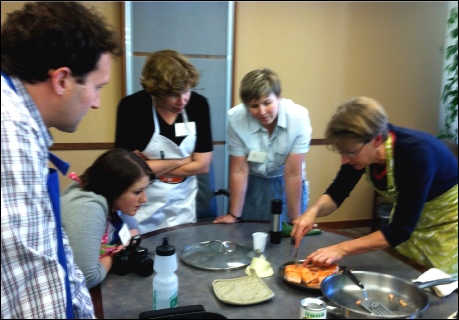 I come to you as someone who's been where you might be now. 25 years ago, I was struggling with two very sick toddlers and a very sick me. Thank goodness a naturopath helped me understand what we needed to and not to eat to regain our health. But when I got home from his office, the hard part began.
Overnight, I had to completely overhaul our family's diet, eliminating all wheat and dairy products--which comprised nearly 75% of what we ate! How was I supposed to do that?!! And how was I supposed to do that not just for a couple weeks or months, but for life!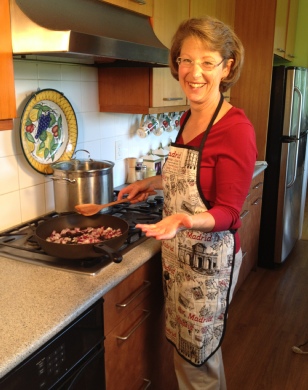 Mary Collette has brought her KitchenSmart® Solution not only to individuals but also to wellness programs in a wide range of organizations, from large corporations, law firms and school districts, to fitness clubs, health food stores and gardening groups. With class evaluations that consistently give a 9 or 10 out of 10, I feel confident that you'll find our KitchenSmart Solution® equally helpful.
Representative Clients
Caplan & Earnest, LLC
Longmont Clinic
St. Vrain Valley School District
Kaiser Permanente
Meals on Wheels of Boulder, City of Boulder
Ed and Ruth Lehman YMCA (Chronic Disease and Diabetes Prevention Programs)
Erie Community Center
Longmont United Hospital
Whole Foods
Covidien
GE
New Hope Communications
Cable Labs
Polycom
Crocs
Hain-Celestial
Demonstrating how to test fish for doneness at law firm's wellness program






You're in the right place if you
struggle to consistently make the healthy meals you really want to be eating

face health challenges that are limiting, frustrating or just plain scary

can't consistently make meals to maintain a healthy weight

don't have time or don't know how to cook

are bored making the same things night after night

feel overwhelmed and intimidated by the kitchen or view cooking with dread or even panic
Can I introduce you to a new experience of the
kitchen, as a place where it is natural and easeful
to prepare delicious, comforting food that nourishes
body and soul, families, friendships and community?
I'd love to be of help if you yearn for mealtimes with more . . .
more meals made with real, whole, health-giving foods
more vegetables and healthier, disease-fighting foods and ingredients
more flavor that really satisfy your cravings--both body and soul
more dishes you're dying to tell a friend or co-worker about the next day
more fun and confidence in the kitchen
more variety, not just the same old thing, again and again
speaker and healthy meal making instructor. It's all combined in The KitchenSmart Solution®.
The KitchenSmart Solution® is unique because it's focused on doing, taking action and implementing–which is not surprising given that was the part of the healthy eating "cure" that was the hardest for me. I suspect it's the hard part for you, too, which is why I've dedicated myself to helping in this area.
We are blessed with many health professionals who have studied what we need to be eating for optimal healthy and disease prevention. From many years in the field, however, I have seen people struggle when it comes to doing the valuable advice offered by our experts.
For example, you might walk in the kitchen to make a good meal but take-out containers and a few condiments are all the help your frig offers.
Or you might have wondered all day about what to make, but you still come home without a clue and fritter away 20 precious minutes just trying to decide what to make.
Then, for lack of anything better, you end up making the same old things you always do–the very foods that got you into trouble in the first place!
And so you miss out on the amazing good health that could be yours!
That's why I focus on what I call the "Implementation Gap." For the most part, you know what you should be eating–foods like fruits, veggies, whole grains, lean proteins, good fats, whole grains, nuts and legumes. And you know what you shouldn't be eating. So understanding the healthy eating formula is not hard. But we can't seem to implement the formula?
The culprit lies in our lack of kitchen and cooking skills, habits and motivation. The past several decades of convenience eating have robbed us of these tools that are vital for our survival.
The fact is, you can't buy good nutrition in a microwaveable box. There's only one way to get
those good meals: by making them for ourselves.
That's why I focus on re-skilling well-intentioned people who have gotten stuck in the Implementation Gap. If you are ready to bust out of that trap and get solidly on the road to health-giving meal making, join me.
Whether you're a beginner intimidated by the kitchen or veteran that's lost inspiration and motivation, my KitchenSmart Solution® can help. Start your journey today and become pat of a community that is creating a new culture around healthful meal making and eating.
Read more about how the KitchenSmart Solution® can help you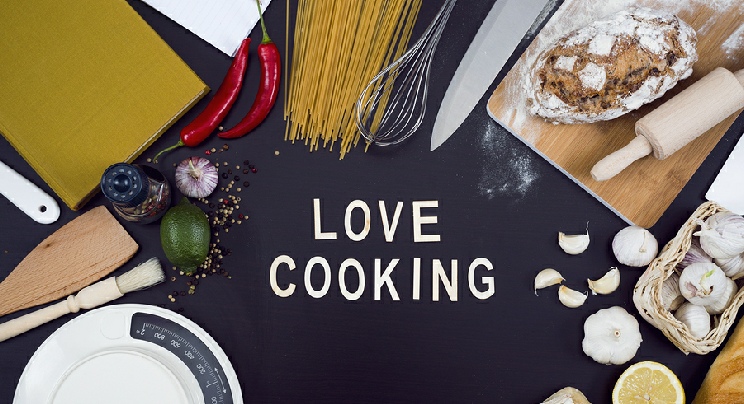 After a false start as a corporate attorney, I've now been in the healthy meal making field for nearly 25 years. My classes and programs deliver the best of all I've learned over those years from my own experience and from working and brain-storming with hundreds of home cooks as kitchen coach,

About Healthy Kitchen Companion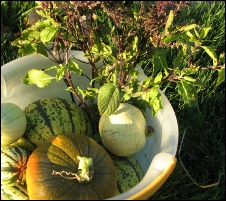 Join Our Healthy Eating
Newsletter Community
Mealtime Inspiration
Healthy Recipes
Food News
Kitchen Tips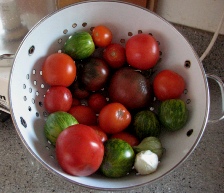 Long story short, I figured out the how part so I could successfully do the what part. In other words, bit by bit, I figured out the habits, systems, tools and setups needed to make the meals my naturopath recommended. And I was able to do so day in and day out, week after week so that we could realize the amazing, health-giving benefits of simply eating well.
Our classes have a simple objective: teach home cooks a few basic tools, strategies and perspectives so healthy cooking is fun, creative and entirely doable.
As Healthy Kitchen Companion, I seek to educate, excite and empower
home cooks to easily make wholesome everyday meals so you can enjoy good health and prevent the frightening consequences of chronic disease.