© 2017 Every Day Good Eating, Boulder CO

Big Picture Nutrition
Seeing the forest despite the trees
"I think I'm eating healthy. I eat wheat germ and that's supposed to be healthy, right?" So asked Betsy, with no small amount of uncertainty in her voice.
Let me ask you:
What if you could know for sure whether you're eating healthy or not?
What if there was a sensible, easy-to-understand way to know what's healthy?
What if you didn't have to try keeping up with the latest food fads and celebrity foods?
What if you could see the whole big, beautiful nutritional forest–instead of being overwhelmed by "tree" after "tree" of nutritional details?
What if healthy eating were actually a lot easier than you think?
Discover "Big Picture Nutrition" and be treated to all these happy discoveries. Don't let your good eating hopes be defeated by confusion about what's healthy and what's not.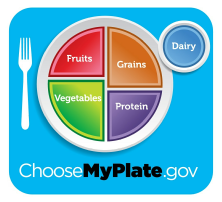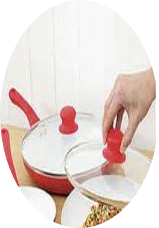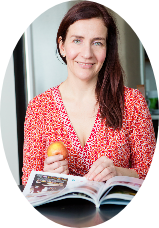 Nicolett is a Certified Metabolic Balance® Coach, Eating Psychology Teacher and Nutritional Therapist & Counselor. Born in England and raised in Germany, she possesses a broad based understanding and appreciation for food culture principles, particularly in areas of whole foods and nutritional, healthy eating approaches. She is trained in a wide range of healthcare modalities from body psychotherapy, hypnosis, and nutrition and eating psychology to mind-body nutrition and metabolic balance and passionately brings them all together in her private practice. Visit her at NicolettMiller.com
Let's see . . . is it wheat germ that's healthy now . . . or eating a cup of berries a day like I read in the Sunday paper. . . but what about my friend who drinks that kombucha stuff all day . . . I just wish chocolate would circle back again (!)
Don't be held hostage to the latest food fad or scientific study.
Since experiencing a family health crisis 25 years ago--and recovering through the simple but powerful elixir of a healthy diet--Mary has been dedicated to sharing practical tools and skills that make healthy cooking and eating doable in our hectic modern lives. With a keen focus on action over talk, she has developed products from software to books to online courses, and has been a coach, speaker and cooking instructor for both individuals and corporate wellness programs. Her experiences cooking, listening, coaching and brainstorming with hundreds and hundreds of home cooks are the basis for the Cook Happy | Live Healthy online course for mealtime transformation.

Listen to Big Picture Nutrition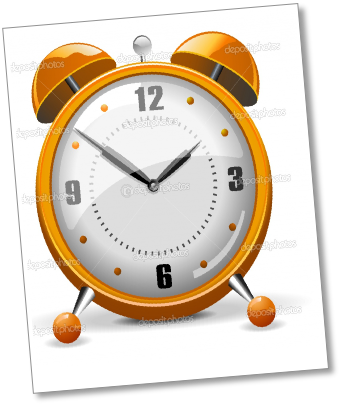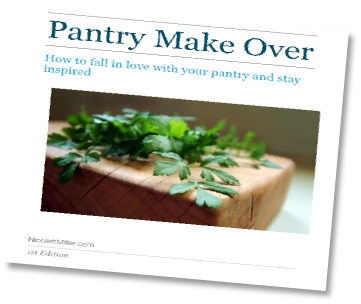 Download Pantry Make Over Guide
by Nicolett Miller
Nutrition Therapist
Download The Simple Prescription
by Mary Collette Rogers
Healthy Eating Coach


Helpful reference handouts
0:00

Betsy and the wheat germ question that inspired this podcast

3:00

Nicolett explains why she steers clients clear of "single-food" (or "micro-lens") questions, focusing instead on correcting bigger picture nutritional issues, i.e., imbalances in five main areas: Hydration, Digestion, Essential Fatty Acids, Blood Sugar Balance, and Mineral Status

8:00

What is the Metabolic Diet that pinpoints and addresses imbalances in these five areas and especially blood sugar and inflammation conditions, from diabetes and heart disease to excess weight and sleep and hormonal issues?

12:30

Mary's take on single-food questions and how the "Magic Pill Mentality" helps explain where those questions come from and what they really mean.

15:00 Ready to stop just talking and dreaming about eating well? Mary shares how she helps busy people start

doing

it, as a lifestyle--and surprisingly, the first step happens in your head!
16:50

The first thing to get straight in your head: How to tell what's healthy and what's not. Discover how the Simple Prescription for Good Eating makes it easy to know with five clear guidelines. (See the handout below--print out and put on the frig!)

23:00

Comparing the Metabolic Diet and Simple Prescription--their real, whole food similarities and the different circumstances when each are best utilized.

26:45

Let's get practical! How easily you can put together a meal that meets the Simple Prescription or the Metabolic Diet--once confusion isn't sapping your focus and efforts.

27:37

But is simplicity actually a problem? Deep down, are we suspicious and feel that eating well can't really be so simple?

30:00

How the body's innate wisdom becomes a helpful ally on the journey--yes, you can say no to cookies and cake!

32:15

Maybe you don't spend much time in the kitchen, maybe you're not very comfortable or confident making healthy meals, or you don't even know where to start. Mary explains the Cook Happy | Live Healthy self-help e-course that will guide you to comfort and confidence in the kitchen.

34:55

Learn about the 60/40 Secret--and the mysterious 60%--that explains why we struggle making healthy meals day in and day out.

35:30

A real life example: Want to eat more vegetables? Mary explains the common barriers that get in the way plus Six Essential Strategies that will make it entirely possible and enjoyable to start seeing those gems on your table.

43:00

How does the online aspect of the Cook Happy course work? How can you learn to cook via the computer?

44:30

Conclusion-There's hope! Eating healthfully is absolutely something we can all begin doing–a lot of people are doing it already! We look forward to helping you join this food revolution and enjoying the wonderful good health that's possible for all of us.

Listen to Big Picture Nutrition

Expert Interview with Nicolett Miller, Nutrition Therapist