© 2017 Every Day Good Eating, Boulder CO

The Healthy
Kitchen Companion®

Think nothing can be done to make mealtimes less tiresome and boring?
Stressed by how much time it takes to make decent meals?
Feel like there's no way to get those healthy meals on the table that you really want to be eating?
Frustrated because you try hard to get good meals on the table, but they're often disappointing and don't taste that good?
Wholesome, Real Food Meals Surprise yourself by discovering that real, whole food eating is easier than you think
Kitchen Success Surprise yourself again by discovering that tasty and healthy meal making is easier than you think
Fun and Inspiration See how easy it can be to add pizzazz to meals--a new ingredient, a simple sauce or just a new spice
Anticipation Look forward to mealtimes because you're making meals that make you feel happy and nurtured
Confidence and Hope Yes, you can make good meals and enjoy the good energy and good weight of a lifelong, lifestyle of healthy eating
So part of each class will focus on Essential Strategy 1, The Healthy Cooking Building Blocks. Making quick and easy recipes will provide the opportunity to learn things like:
easy sauce-making to brighten up a simple meal
sauteing onions for maximum flavor
dealing with tofu's blandness
time-saving knife skills
cooking fish so it's moist and tender
bringing out the flavor of herbs and spices
properly steaming for surprising flavor
buying and using new ingredients to perk up your meals
The other part of each class will be devoted to Essential Strategies 2 to 6, the getting prepared to cook part. Each class addresses a piece of each of these Essential Strategies so you begin building an integrated, holistic approach to meal making. Watch as you successfully
rocket past mind-barriers blocking your healthy eating path by exploring and trying on new, breakthrough mindsets
end confusion about what's healthy and what's not by discovering how healthy, real and whole food eating is a lot easier than you think
survive the grocery store with less angst and more calm efficiency by learning saving strategies for healthy shopping
banish the ever-nagging question of "What's for dinner?" by forming new, time-saving and productive habits for coming up with ideas you look forward to making and eating
enjoy the vegetable-rich meals of your dreams by discovering all sorts of vegetables and how to get more of them into your diet in more delicious ways
transform the kitchen into a helpful, nurturing space by simplifying and streamlining your counters and cupboards
Can you trust us that there are many, many ways to make mealtimes better, and you'll find them all in the Cook Happy program. If you think there is no hope and no solutions for your meal making issues, we have you covered. Our program is filled with tips, tools, strategies and skills developed for busy home cooks just like you who want to enjoy better, healthier meals. Will you let us share them with you?







Technology magic makes online learning possible and effective for healthy meal making classes. We employ a variety of technologies to best suit the subject matter
live video for cooking segments where visuals are important
podcasts for information that needs no visual supplementation
PDFs for reference materials
live webcasts to accommodate audience interaction
As In-Depth as Live Classes
Online classes don't sacrifice any of the depth and richness of our live classes. They are the same length (approximately 2 1/2 hours) and cover the same range of content.
Suit Your Schedule
Online classes allow you to take classes in the convenience of your home, on your own schedule. Because each class is broken into 15- to 40- minute segments, you can listen to the entire class at once or spread it out over a week.
Do As You Learn
Cook Happy is an action-oriented, hands-on program. By taking classes right in your kitchen, you can DO as you learn, putting new habits and skills into place and seeing results immediately. Read more about what you get in a Cook Happy class.




Getting Started 1 and Getting Started 2
These foundational modules are recommended for everyone, just because "there's more to cooking than just cooking." So even if you're a more experienced cook, we'd like to share all the non-cooking aspects of everyday meal making that can make you even more successful. Plus, later modules build on the language and skills explained in the Getting Started modules. Read more . . .
Add-On Modules–Coming Soon
After the Getting Started modules, customize your learning and keep the adventure going. A wide range of modules will be offered to nurture your inspiration, build more helpful and time-saving skills, learn about more vegetables and ingredients, and continue adding pizzazz to your daily meals.
Spicing and Seasoning for Flavor and Fun
Vegetarian and Vegan Cooking for Everyone
Healthy Cooking for One or More
Refreshing Summer Salads
Super Slow Cooker Cooking
Cooking with the Greens
Cooking the Mediterranean Diet Way
What's for Lunch?
Warming Winter Soups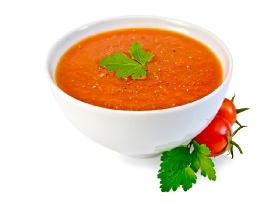 Our world of healthful food features:
* Vegetables, Vegetables, Vegetables See how their color, texture and refreshingly light taste brighten all your meals and dishes–and how anyone can begin eating the vegetable-rich diet that every nutrition expert recommends
* Fruits, Too Find out how fruits add tempting sweetness in surprising places
* Meats, Fish, Whole Grains Produce gets center stage, but not to the exclusion of lean proteins and whole grains for well-rounded meals
* Herbs and Spices Jump right in and begin using both fresh and dried for a magnificent flavor boost
* Sauces, Rubs and Marinades From simple to complex, an easy way to jazz up ordinary foods from meats and grains to and vegetables and fish
* A Flavor Adventure Simple international flavors, new ingredients and fresh tastes are introduced, curing mealtime boredom in a hurry
* Inspired Dishes, Easy Enough for Every Day Our recipes prove that interesting eating is entirely compatible with a busy schedule
Representative Recipes
Learn to cook vegetable-rich dishes with quick pizzazz that sound fancy but are easy enough for everyday.
Roasted Garlic Pizza with Caramelized Onions and Pears
Bahamian Sweet Potato and Fish Stew
Quick Chinese Cauliflower Soup
Potato-Kale Frittata
Spaghetti Squash with Orange Ginger Cashew Sauce
Chicken with Chocolate Chile Rub
Pasta y Fagioli with Roasted Butternut and Kale
Chicken with Sun-Dried Tomatoes
Potato and Aduki Bean Tacos
Salmon Topped Spinach Salad with Summer Fruits and Curry Dressing
White Fish Tostadas with Sweet Onions, Asparagus and Orange Salsa
Food Allergies? No problem. Recipes are all gluten- and dairy-free (or optional.) Instructor Mary Collette has been gluten- and dairy-free for over 20 years so cooking around food allergies is second nature to her!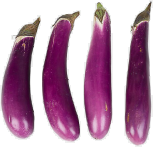 Those with Healthy Eating Needs and Hopes Why wait for a health crises to enjoy the good energy, good feeling and well-being that comes from everyday good eating? If you are already facing health issues, why not experiment with a supportive real and whole food diet?
Empty Nesters; Mid-lifers As the years slip by, weight gain and health issues loom; don't wait to get into a healthy and delicious eating lifestyle. Plus, learn skills to pass on to adult children and grand kids; build a healthier generation for the future.
Time-Starved Parents Would you love having your children eat better? Give them the gift of lifelong healthy eating habits, adventurous taste buds, and a joyful relationship with food. It all starts when parents make and share good meals.
Post-Dieters Where do you go when the diet is over? Or when you're bored with its 4-week or 8-week plan? You embark on the Cook Happy journey and create a new lifestyle of making and eating satisfyingly wholesome meals.
The "I Hate to Cook, Don't Know How to Cook, Can't Cook" Crowd Much of cooking is confidence and comfort for novices, and inspiration for more experienced cooks facing burn out. Cook Happy classes delivers all of the above, so no one has to miss out on the satisfying taste of well-prepared meals.
Time and Budget Conscious Cooks Whether you're watching the clock or your credit card bill, the Cook Happy system not only helps you get healthy meals on the table, but shows how to do so in the most time and cost effective way.
KitchenSmart Solution®
Step by step, discover how to get comfortable
and confident making healthy meals you love
she has developed a wealth of tips, tricks and systems to make everyday healthy meal making doable for busy people. It has always been her mission to share her experience so everyone can realize and enjoy the benefits of a deliciously healthful lifestyle, and the Cook Happy | Live Healthy program is the culmination of all she has learned and developed. More on Mary Collette
Must I take the Getting Started modules first?
While certainly not required, we definitely recommend it. If you struggle to get decent meals on the table on a consistent basis, it's likely you're missing some of the "getting prepared to cook" pieces of the mealtime equation. That can happen no matter how good a cook you are. The Getting Started modules provide you with a foundation for understanding and implementing those vital missing pieces and give us all a common language for future modules.
What if I'm just a beginner? What if I know how to cook already?
The Cook Happy is perfect for home cooks from beginners to veterans. Because the program is online, beginning cooks can take their time with each class segment. Meanwhile, longtime cooks are delighted to see how much there is yet to learn–and how much inspiration they stand to gain–by joining a class. Plus, everyone learns about the 60% of meal making that most people are missing, regardless of cooking skill level.

The KitchenSmart Solution®

How can the KitchenSmart Solution® deliver so many great benefits?
Because the program isn't just about "cooking."
Unique among healthy eating and cooking programs,
the KitchenSmart Solution® is based on this very important,
but often overlooked fact:
There's more to cooking than just cooking!
In other words, "cooking," as in chopping, dicing, slicing, sauteing and seasoning, is only 40% of meal making success. To successfully get good, health-supporting meals on the table day after day, you need the other 60%!
This is the 60/40 Secret
that lies at the heart of the KitchenSmart Solution®
Unfortunately, most home cooks don't know about the 60/40 Secret. Unable to make the satisfying, wholesome meals you crave, it's natural to think it's because you can't cook.
Far more likely, however, is that you're simply missing the 60% piece. Without 60% of the success equation, of course you're going to struggle!
Well struggle no more. Our classes are all designed to help you understand that 60% piece and put it into place, step by easy step.
And of course, classes also share a lot about the other 40% of the equation, with lots of cooking tips, technique and know-how.
Whether it's healthier meals, less stress, more flavor, less boredom at the dinner table or whatever other goals you have for mealtimes, the KitchenSmart Solution will help you discover and implement the full equation for
100% mealtime success
You're probably curious by now: What does the missing 60% look like?
In a nutshell, it's the
getting prepared to cook part.
Getting prepared and being proactive about mealtimes is how you guarantee success, with meals that meet your hopes for tasty, healthy, easy and interesting fare.
So what does it mean to "get prepared to cook?"
This is where the "6 Essential Strategies" come in
Over 25 years of experience in the healthy eating field have shown that it takes just 6 Essential Strategies to successfully make tasty, satisfying and wholesome meals on an everyday basis.
5 of these strategies make up the 60% or "getting prepared" part of meal making.


40% cooking with ease and confidence


60% getting prepared to cook
Know what you'll be making and have everything you'll need
Strategy 2–Healthy Eating Clarity
Knowing what's healthy and what's not is easier than you think; begin building real, whole foods meals with ease
Strategy 3–Tasty Vegetable Know-How
Get friendly with vegetables and use them generously for health-giving meals
Strategy 4–New Kitchen Thinking
Explore breakthrough perspectives that get your head behind your actions
Strategy 5–Healthy & Friendly Kitchen Organization
Create a supportive workspace–your ally on the healthy eating journey
Strategy 6–The Healthy Cooking Building Blocks
Learn the basic cooking techniques; mix and match to make hundreds of tasty, nurturing meals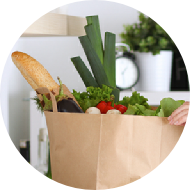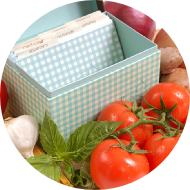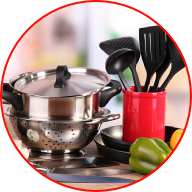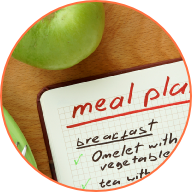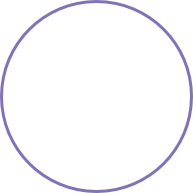 The KitchenSmart Solution® is not a diet.
It's a system to help make any diet happen.
No matter what dietary approach you follow, the KitchenSmart Solution® is the secret to make it happen.
It doesn't matter whether you want to go Paleo, become a vegetarian, manage your diabetes, go gluten-free or whatever else you want or need in your food life. You need the KitchenSmart Solution® to make it happen.
The KitchenSmart Solution® is "diet-neutral." It provides the tools, skills, habits and routines you must put in place to transition to any new way of eating. With those assets, your transition will be successful; without them, it will be frustrating, time-consuming and probably unsuccessful.
Don't subject yourself to that kind of disappointment. I've already been there, done that. And I've devised the formula that will guide you to success. Read more about my story.
And join my newsletter to receive the Meal Making Transformation series. If your healthy eating efforts have been unsuccessful, find out why. See how my programs can get you on track to transform the way you make meals so you can achieve your healthy eating goals.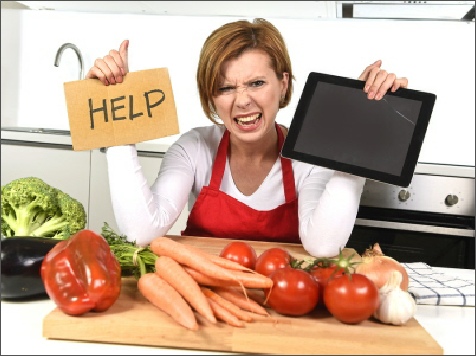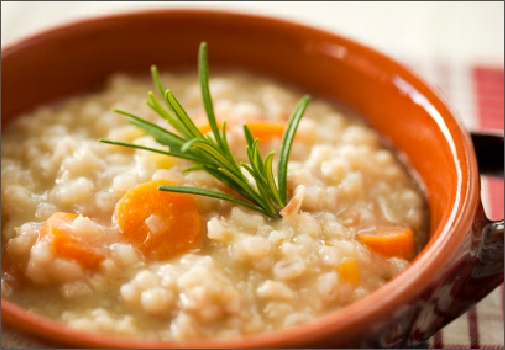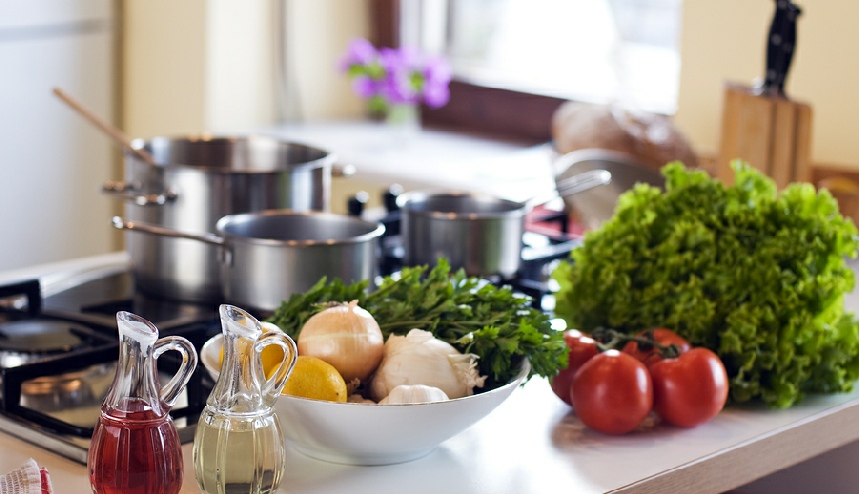 The Life-Changing
60/40 Secret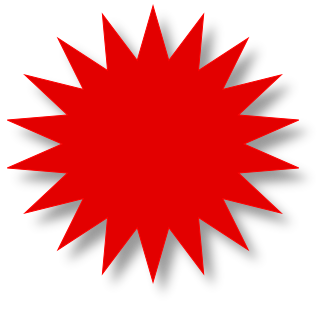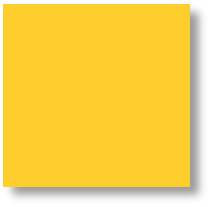 40%
cooking with
ease and confidence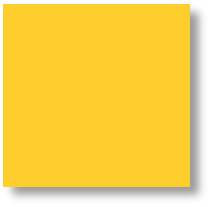 60%
getting prepared
to cook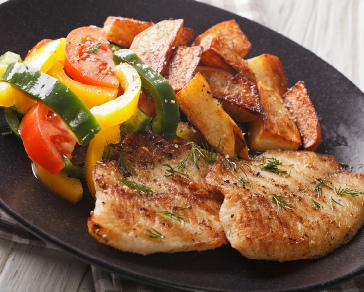 How to Cook Healthy Meals Without Really Cooking
A 5 x 35 mini-workshop
Get a taste of KitchenSmart® Essential Strategies as we use them to make yummy dinners–right in class! Online classroom allows you to follow along with me, right in your own kitchen!
5 classes, 35 minutes each and dinner is done at the end!
Read more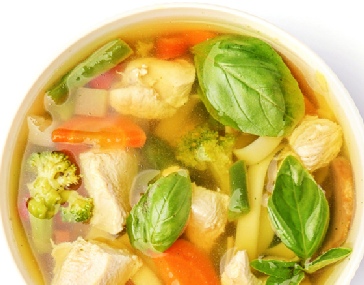 Ready to Get
KitchenSmart?

Cook Happy | Live Healthy
Online course with video, audio guidebooks and more
Our flagship program for learning and doing the KitchenSmart® Essential Strategies. Make it easy to make good meals all the time by putting the missing 60% into place in your kitchen; then watch as the wholesome, real food meals of your dreams show up on the table, night after night.
Read more

Kitchen Camps(For Big People)
In-depth live classes in my kitchen
Go for a meal making breakthrough with small-group intensives over several days or weekends. Lots of hands-on cooking plus learning and doing the Essential Strategies. Begin building KitchenSmart® habits immediately. Enjoy fun conversation, tasting and eating, of course!
Read more


Is the KitchenSmart Solution
A Diet?