© 2014 Every Day Good Eating, Boulder CO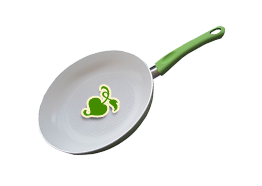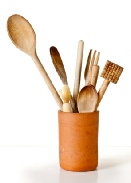 Our classes have a simple objective: teach home cooks a few basic tools, strategies and perspectives so healthy cooking is fun, creative and entirely doable.
Where do you go . . .
when the diet plan is over,
when meal making boredom has reached painful levels,
when you're pressed for time, everyone's starving, and you can't think of a thing to make,
when you can't cook, hate to cook or don't ever feel like cooking,
but you still want a meal that fills the craving for real, whole, healthy food that's comforting and satisfying?
The New Kitchen's
Cook Happy | Live Healthy
On-line Programs
A Whole New Approach to Healthy Meal Making
Content-Rich Classes

Each is 2-3 hours, delivered online via video, webcasts, podcasts and PDFs, as best suits the subject matter

C

onvenience

Take classes when you want, where you want

Tasty, Vegetable-Rich Recipes

Written in our easy to follow, side -by-side building block style; easily adapted for your tastes

2

FREE Cooking Teleclasses Use your new skills to make a great meal in a Cooking Teleclass
Community

Join group discussions with Mary Collette; troubleshoot and solve common mealtime challenges

Personal

Advice

Ask your healthy cooking questions in 15- to 30- minute individual coaching sessions with Mary Collette

Carefully Crafted Curriculum

Classes build on each other for measurable progress towards kitchen comfort and confidence

Reference Quality Handouts

Remember and access key points readily with hardcopy/electronic handouts

E

ffective Learning

Watch follow-along cooking segments in the kitchen; learn by doing!

Inspiration and Accountability

Regular check-ins keep you motivated and on track
With Each Module You Get:
How the Modules Work
Ready for time in the kitchen that's fun rather than a chore? Here's the simple secret: Invest the time to learn the Getting Started fundamentals. Take the first–and preferably both–Getting Started modules and you're set to soar. With that foundation in place, you'll be not only capable of making, but excited to experiment with, almost any everyday recipe. And we'll have plenty of cooking adventures for you with our many Add-On Modules.
Register for Getting Started Modules
Getting Started 1 (3 Classes)
Getting Started 2 (3 Classes)
Getting Started 1 & 2 (6 Classes)
With the Getting Started 1 Module Get
3 classes featuring:
10 live cooking videos
7 slide show videos
5 reference guides
2 audio programs
1 cooking-in-community teleclass recording
1 live webinar recording
+ recipes, interactive questionnaires, and helpful handouts
A total of 9 hours of instruction sharing new recipes, new flavors, new time-saving kitchen habits, new productive ways of thinking about everyday meal making, + lots of variety, inspiration and life-giving health around mealtimes.
Course Summary
Get introduced to The New Kitchen Way Discover what good cooks do that struggling cooks don't–and hear Mary Collette's journey from struggling cook to meal making paradise.
Gain valuable 60% Skills Replacing confusion with confidence about how to eat well, the key to staying on top of mealtimes instead of scrambling from behind, how meal making can be made easier than you think, how to survive the grocery store with less stress and more success, and the fastest way to get your 5-A-Day, plus much more.
Have fun with the 40% Skills Make a surprisingly delicious soup that is easy enough for any night of the week, discover an easy way to perk up any vegetable, make a versatile skillet and how to adapt it just the way you like, and learn the two most important cooking skills: chopping onions and sautéing.
See the full course overview
We're here for you after the Getting Started modules. Keep the healthy eating adventure going with Add-On Modules like these to fit your needs and interests:
Spicing and Seasoning for Flavor, Fun and Health
Tips and Tricks to Make Your Healthy Meals Sparkle and Sing
4-Class Module
Suffering from the food blahs? Then it's time to spice up your food life! Herbs and spices are both quick and inexpensive ways to take a dish from ordinary to extraordinary. But they can also be intimidating: there are so many, which ones should I use, what if I add too much? This module builds confidence around seasoning so everyday healthy meal making is more fun, creative and satisfying. Get ready to cook, taste and discover what makes your taste buds sing.
Healthy Cooking for One, Two or a Few
3-Class Module
Reintroduce the fun into cooking for one, two or a few. Discover simple cooking strategies to keep things manageable, new ideas and flavors for welcome pizzazz and shopping ideas to prevent waste. Explore what's so hard about cooking for one and get motivated to make the deliciously healthful meals you deserve, no matter how many are at your table.
Healthy Cooking the Mediterranean Way
3-Class Module
Interested in healthier meals and a healthier weight? The Mediterranean Diet offers a solid, easy-to-follow blueprint. A lifestyle more than a "diet," it shares commonsense eating wisdom from cultures that have naturally enjoyed good health for centuries. Learn about this eating approach then put that knowledge to work making and tasting delightfully delicious Mediterranean-style meals. Enjoy new recipes, new ingredients, new flavors, vegetable-rich dishes, seasonal cooking secrets and cooking inspiration.
Cooking with the Superfoods Greens
Kale, Collards, Tatsoi and Bok Choy, Oh My!
4-Class Module
Greens–the superfoods everyone's talking about. Ready to give them a try? In this see-and-taste module learn about eight of the most popular greens. Compare how they look and taste, how to cook and season and how easy it is to weave powerhouse greens into your diet in everything from soups and salads to skillets and pastas like Kale Salad with Pumpkin Seeds & Oranges and Caribbean Collards Skillet.
­Warming Winter Soups
3-Class Module
There's nothing like the warmth of soup to greet the cold of winter. As frosty winds blow in, get inspired with new ideas that draw on different cuisines, fun flavors and interesting ingredients. Learn to use winter vegetables and discover a healthy, easy way to get satisfying and comforting meals on the table.
Refreshing Summer Salads
3-Class Series
What better way to enjoy summer's luscious produce than in refreshing salads? But don't get stuck in a green salad rut. In this module make a bevy of interesting salad combinations, spanning cuisines and using both familiar and not-so-familiar produce. Discover how salads can be a fun, creative way to eat your 5-A-Day
What's for Lunch?
3-Class Series
Stuck in a sandwich rut? Maybe the fast-food circuit beckons with irresistible midday comfort? Need gluten-free lunch ideas? Lunchtime can easily derail our good eating goals, so it pays to pay lunchtime some attention. In this module, make and taste healthier lunch options doable on a busy schedule, learn about helpful equipment and pantry staples, and explore how to take comfort from healthier options and feel satisfied with new lunch routines.
Vegetarian and Vegan Meals for Everyone (even meat eaters!)
4-Class Module
While today's many different diets can vary widely, vegetables remain the perfect common ground. Prepare them tastefully as a centerpiece, then simply add meat, grains, nuts and/or beans to suit the dietary needs at your table. Learn this versatile cooking system along with many other kitchen fundamentals that take the confusion out of meal making for multiple diets--while yielding delicious, healthful meals for everyone.
And many more modules on the horizon. . .
Let us know which ones you'd like!
Roasting, Braising and the Winter Vegetables
Kids Can Cook!
Super Slow Cooker Cooking
Versatile Skillets
Seasonal Cooking
Cooking with What You Have–Making Meals from the Pantry
Healthy Holiday Cooking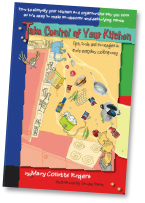 . . . you head to The New Kitchen
learn meal making that is engaging and fun, plus
discover wholesome eating that happens easily and naturally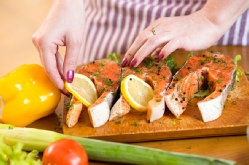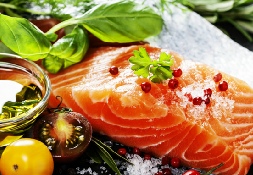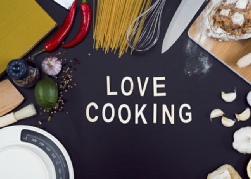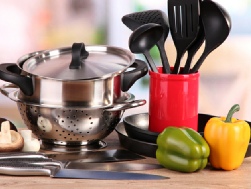 Join Our Newsletter Community
Mealtime Inspiration
Healthy Recipes
Food News
Kitchen Tips