© 2017 Every Day Good Eating, Boulder CO

The Healthy
Kitchen Companion®




The organization behind my classes is a non-profit called The New Kitchen because it is dedicated to introducing a new view of the kitchen: as the life support center for body and soul.
Imagine a world where it's no big deal to cook with healthful, safe, sustainably grown foods. Not only is everyday healthy meal making a natural and normal part of our lives, it is enriching, creative, fun and satisfying. So we all enjoy the wonderful health and energy that come from eating good food.
Creating that kind of world is what
The New Kitchen is all about.

Practicality Health and nutrition classes and counselling often focus on what we're supposed to eat. My classes focus on how to actually begin eating that way, day in and day out.
Take the simple admonition to eat more fruits and vegetables. Everybody knows we should eat 5 to 9 servings a day, but only 10% of us actually do! That's why my work is all about taking the experts' advice out of our heads and putting it on the table—in the form of deliciously wholesome meals.
Achieving a Bigger Picture Eating gives us a unique opportunity. Every day, three times a day, we can make choices with our food choices. Those choices can make a hugely positive impact, not only on our individual health, but on the health of our communities, the earth and our fellow travellers on the planet. My classes and consultations share this exciting potential and how humble food and daily cooking are essential parts of a bigger whole that's entirely accessible to you.
Inspiration Another aspect of my classes that's really important is the desire and motivation to change. Clients have told me that my greatest strength lies in sharing the joy of food so that others feel inspired to head to the kitchen and get cooking. I hope you'll be infected by inspiration, too!

The "New Kitchen" approach is a response to the kitchen's diminished role in modern culture.
For many millennia, humans engaged in back breaking labor to grow and produce food and very often suffered from food scarcity and famine. Mercifully, twentieth century technology brought us a food supply marked by incredible bounty and convenience. Yet the opportunity to feed the population adequately and well has been largely squandered.
The food industry moved quickly beyond simple foods conveniently prepared to highly processed packaged foods. In so doing, the role of food as life-giving connection to the earth was severed.
Instead, foods were designed, manufactured and marketed as profit-producing consumer goods, not unlike laundry baskets, garden shovels and children's toys. Added sugar, salt, transfats, colorings, additives and chemicals created unnatural appeal that led not only to increased sales but overeating, obesity and, eventually, the health crisis we find ourselves in today.
While this sad progression is becoming common knowledge, not nearly as well-known or acknowledged is the damaging effect prepared food has had on cooking and the kitchen. As convenience became king, cooking increasingly came to be viewed as tediously time-consuming, old-fashioned and unnecessary. Eventually, many of us abandoned the kitchen mostly, if not entirely, and the time-honored activity of preparing a wholesome, life-sustaining meals was lost to a generation or more.
This development has landed us in a difficult position:
Convenience eating over several decades has left
us in precarious health, but we have lost the
ability to reclaim our health by preparing our own
meals from wholesome, real foods.
Hence the need for a new view of the kitchen and cooking, as the vital, critical source of our good health.
Odd as it may sound, the humble frying pan may be our best tool for alleviating everything from chronic disease, childhood obesity and runaway health care costs to environmental degradation, unravelling communities and the loss of small farms.
That's because three times a day, seven days a week, every man, woman and child eats a meal. Each of those instances presents an opportunity to contribute to our individual health and the health of our families, communities and planet, if we choose to cook meals from healthful, local, sustainably grown foods.
The New Kitchen seeks to help ignite this movement, by revitalizing our attitudes toward cooking, showing how it is compatible with 21st century lives, and reestablishing its absolute worthiness within our culture. As importantly, we share a new experience of the kitchen as the source of delicious, comforting food that nourishes the soul, families, friendships and community.
Now is the perfect time for a new view of the kitchen. The early 1900s saw a movement to ennoble cooking by transforming it into a scientific endeavor and enfolding it within the scientific discipline of home economics. Now, with the dawn of the 21st century, we are ready for a relaxation of this scientific bent in favor of greater creativity, comfort and nurture. And our health demands a migration away from scientific food formulations to real, whole foods.



Supportive Mindsets When it comes to eating well, the thoughts we bring to the table are as important as the food we put on the table. That's why my work shares helpful attitudes in addition to practical skills and tools.
Feeling Your Pain! I can lay claim to most of the feelings and frustrations a person can have around food. Whether it's a new food, cooking fad, diet plan or eating approach, there is a good chance I've dabbled with it.
My cooking and good eating journey has spanned many years, beginning with tinkering in our farm house kitchen, where I discovered ways to prepare all the fruit grown in our valley, as well as the meats from our animals and the vegetables from our wild garden. As far back as the 70s, Diet for a Small Planet opened my eyes to the power of our food choices.
Since then, I've blimped out on Southern biscuits and gravy, battled the sugar demons, been a vegetarian, checked out food combining, gone Paleo (or tried to!), run roughshod over the satisfaction meter on countless occasions, threw cooking out the window while pursuing a corporate life, and stressed myself silly trying to nurse two small children back to health through nutritional therapy.
But every challenge brought good things, like creating a friendly kitchen where feeding kids for wellness became entirely manageable; stressless-ly accommodating food allergies, raising two vegetable-loving kids, experiencing the heady joy of making soul-satisfying foods and the blessed wellness that comes from a wholesome diet, experiencing the rightness of balanced eating, having my eyes opened to the Technicolor world of whole and natural foods, and catching a glimpse of enlightenment while chopping onions.
I'd love to share any and all those discoveries with you!
Changing the meals we make and eat is, undeniably, a challenge. Let me share a few bits and pieces about my classes by way of encouragement.
A Fresh Take "Healthy eating" has become a pretty convoluted and confusing subject. What ordinary person can keep up with which fats are good and which are bad, the dangerous levels of salt in pancake mix and rotisserie chicken, the amount of sugar lurking in your ketchup and which foods have high amounts of Vitamin B, or antioxidants, or flavanoids, or phenols, or . . .
Maybe food statistics have outlived their usefulness and it's time to move beyond eating by numbers. Over the years, I've discovered that
eating well is actually easier than you think

healthy eating is not something we must

try

to do, it can just

happen

food is a gift to our taste buds, not an enemy or subject of dissection

eating is one of life's greatest joys, not something to be feared

cooking is a fun, creative and grounding pathway to good energy from the inside out
This fresh perspective on eating permeates my work and hopefully gives clients and participants a sense of hope that they can gain mastery and comfort with eating well.
Learn As You Do Speaking of practicality, all our classes are hands-on. Even in the online classes, you'll cook, organize, do and change as you learn. This form of "learning by doing" is the best way to gain confidence and comfort making healthy meals. It's also a lot of fun! Re-engaging in the kitchen re-introduces us to the wonderful sense of connection and meaning that awaits us there.
Where do you go . . .
when the diet plan is over,
when meal making boredom has reached painful levels,
when you're pressed for time, everyone's starving, and you can't think of a thing to make,
when you can't cook, hate to cook or don't ever feel like cooking,
but you still want a meal that fills the craving for real, whole, healthy food that's comforting and satisfying?
. . . you head to The New Kitchen
learn meal making that is engaging and fun, plus
discover wholesome eating that happens easily and naturally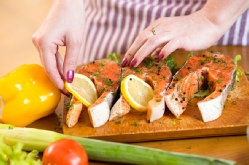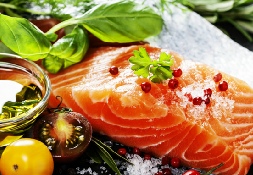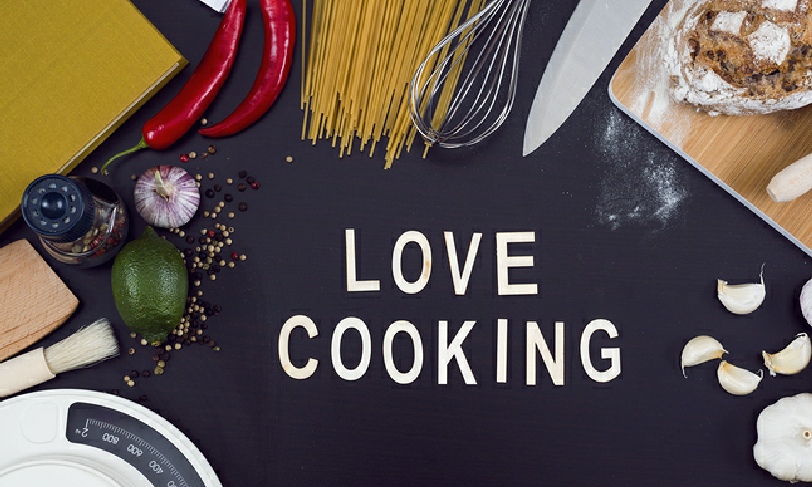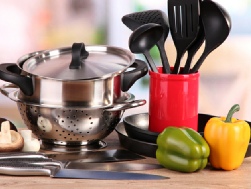 Mission Through fun and engaging classes we educate home cooks to feel empowered and excited about making meals that are good for us, good for families, communities and local economies, and good for the planet.
Vision The kitchen is a place of engaging exploration, creativity, deliciously healthful flavor–and fun! Healthful everyday meal making is the norm and is the foundation for regenerating our health, families, communities, local economies and our precious environment.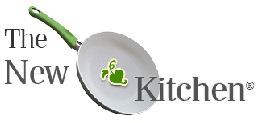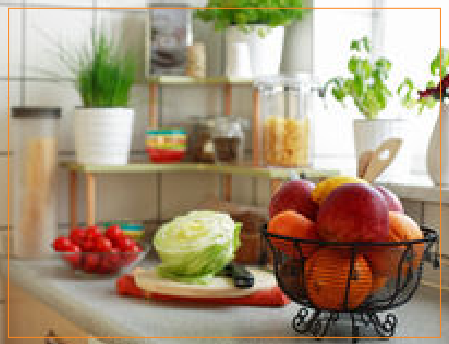 Join Our Healthy Eating
Newsletter Community
Mealtime Inspiration
Healthy Recipes
Food News
Kitchen Tips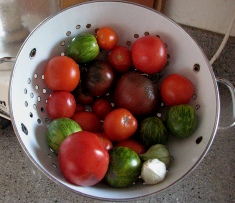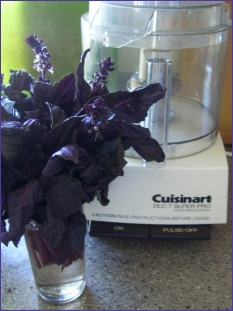 Our classes have a simple objective: teach home cooks a few basic tools, strategies and perspectives so healthy cooking is fun, creative and
entirely doable.