© 2017 Every Day Good Eating, Boulder CO

The Healthy
Kitchen Companion®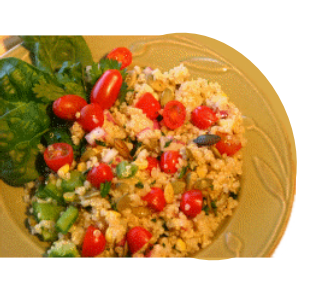 More Info
When it comes to everyday meal making,
what would you love?





The Plan-Ahead Habit for Healthier Meals

The #1 Most Brilliant Idea for
Happier and Healthier Meal Making
4-class online workshop
Thursdays, January 18 to February 8
7:00 to 8:30 p.m.
Location: Watch this online workshop wherever you like!
I Want Happier and Healthier Mealtimes!
Rest assured that as your guide, I know all about the daily meal making grind--and how much more difficult it becomes when you want to eat more healthfully. With two toddlers underfoot, I had to completely transform my family's diet to eliminate all gluten and dairy--quite a challenge for a former corporate attorney accustomed to sitting at a desk, drafting contracts and eating out all the time! Nevertheless, I was able to successfully transition our diet to one rich in vegetables, fruits, whole grains and clean proteins. And my children's joyous good health returned--and mine as well.
The key to my success was the KitchenSmart Solution® with its 6 Essential Strategies that I discovered during that challenging transition time. I have been sharing those 6 Strategies with busy cooks for the last 25 years. While all are brilliantly helpful, the think-ahead habit you learn in this workshop is unquestionably the #1 Most Brilliant of them all.
In fact, I still remember the day, a year or so after getting into the plan-ahead habit, when a stunning realization hit me: I no longer worried all day about what to make for dinner--or lunch or breakfast! And what a gleeful (yes, gleeful!) feeling that was. It freed up so much energy and opened pace to discover a side of cooking that is engaging, rewarding and even a little fun and creative. I would love to introduce you to the same magic!
What Makes This Such a Brilliant Idea?
Truth be told, the first part of The #1 Most Brilliant Idea for Happier and Healthier Meal Making is really pretty simple:
Get in the "think-ahead habit"
You know about the "think-ahead habit." It's what you do when planning out your day or making a To-Do List. And you do it for all sorts of projects, from planning a simple holiday party or vacation get-away to mapping out a major work project or home remodel.
You know that you'll save time and get better results by thinking ahead and planning out a task rather than just winging it. All sorts of unexpected disasters await the person who executes on the fly, not to mention stress, aggravation, and lacklustre results.
I hope to support you in achieving
your healthy eating goals
The best way I can do that is by helping you make healthy meals that taste so good you want to eat them, instead of the "default meals" that show up on the table when you haven't thought ahead to make what you–and your body–really crave.
That's why the price is so reasonable, because I know that if you will just try the proven, time-tested plan-ahead strategy, you'll be hooked--and you won't want to go back to making meals haphazardly by the seat of your pants.
Won't you join me?

Your Instructor–Mary Collette
Healthy Kitchen Companion
Ready for the Magic?
Just above I used the word "magic," because the many benefits of the plan-ahead habits are so surprising--like magic. Just listen to someone who has experienced it:
Michele describes herself as a "reformed dinner procrastinator." For a long time, she and her husband had flexible work-at-home schedules that allowed them to cook great meals on the fly. But then along came kids and an 8-to-5 office job for her husband. Suddenly Michele's happy, healthy meal making life got turned upside down.
After months of struggle, she finally got serious about planning and wrote enthusiastically to tell me: "I love having a plan! Instead of scrambling at 5:00 to throw a meal together, I just look at the meal plan and find out what I am scheduled to cook!"
The magic really locks in as planning ahead becomes a natural habit, i.e., just the way you normally go about meal making. This is what Beth discovered:
"I do entirely see that planning ahead is the key . . . and yes, I have been SO happy when I have made a plan and a shopping list . . . But I just don't have a set time to do them, so they only happen haphazardly! Need to schedule it in!!"
Beth is exactly right. Especially at the outset, you need to deliberately find and schedule time for meal planning. Otherwise, it's too easy for life to get in the way. That's a big reason behind The #1 Most Brilliant Idea for Happier, Healthier Meal Making.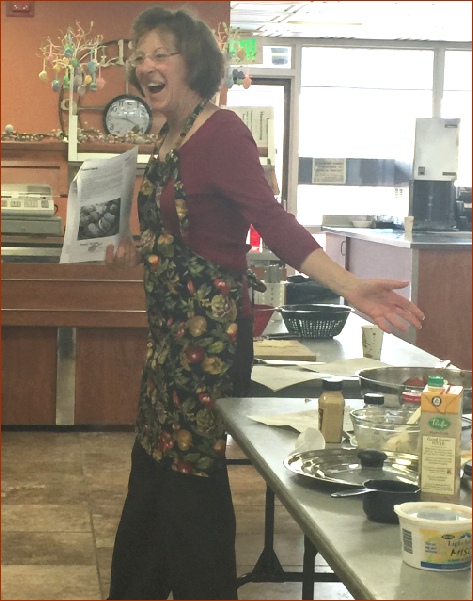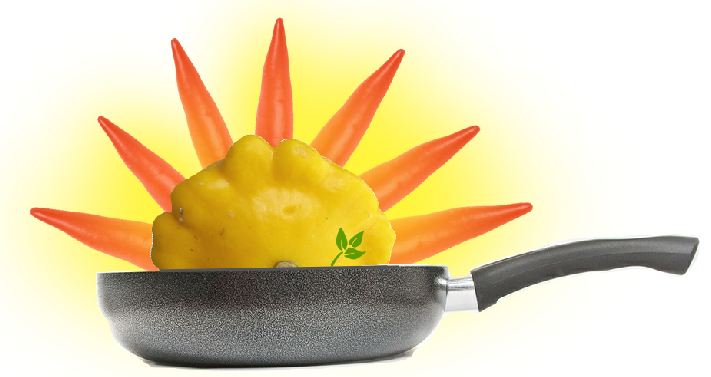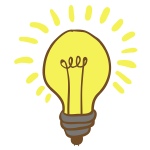 And here's a secret you will love: If you can just experience how nice it is to walk into the kitchen knowing exactly what to make--you will be hooked! You will not want to go back to the stress of winging it at meal times. You will be your own best accountability buddy, inspiring yourself to stay on the plan-ahead track.
But you first have to experience the ease and success of making meals with a plan for at least a few times. That's why this workshop runs for four weeks and in each of the four classes, we will DO as well as TALK.
Together, I will help class members actually plan anywhere from one to seven meals (as many as you feel comfortable planning)
I'll provide new, fun and versatile meal ideas and recipes, with adaptations to work with different tastes, needs and preferences
You'll leave each session with a real plan that you can use beginning the very next day; see how it feels to never worry once during the day about "what's for dinner."
You'll also leave with a shopping list, so no worrying, wandering and wasting time at the grocery store
You'll learn what to do with pesky leftover dishes and ingredients so they don't pile up and rot.
Finally, you'll learn how to plan meals that meet your health goals. And if you plan healthier meals, there is a really good chance you'll make and eat healthier meals--like you've always wanted to do.
How would you like to experience that kind of simple, sweet success?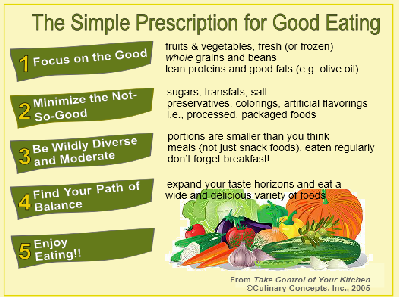 But here's the mystery: Despite its proven and unquestionable value, when it comes to making meals most people don't DO this simple plan-ahead strategy. No surprise, then, that they experience the multitude of frustrations that comes from winging it:
I never know what to make

I don't have the right ingredients

I can't ever come up with new ideas

I need to eat better but I'm too tired when I get home

I don't know what to do with vegetables to make them taste good

I end up eating out way too much because cooking is overwhelming and takes too long
Hence, the second, or "brilliant," part of The #1 Most Brilliant Idea for Happier and Healthier Meal Making: In addition to explaining the how's and why's of thinking and planning ahead, you will also DO the plan-ahead strategy and experience the ease and success of making meals with a plan.
I Want Happier and Healthier Mealtimes!
Thursdays, January 18 to February 8
7:00 to 8:30 p.m.
4 weekly classes with Mary Collette's expert instruction on
the fundamentals of the plan-ahead habit

tips and tricks to save time and increase effectiveness

ways to overcome mindsets blocking you from the benefits of planning magic

a dozen or more inspirational sparks to bust free of meal planning "writer's block"

lots of fun new meal ideas, recipes and ingredients to sparkle up your meal times (in our easy-to-follow, side-by-side format)

guest appearances with other experts in the field
4 weeks of customized meal plans that you create with Mary Collette's friendly guidance
Turn planning from a dreary, isolating chore to a fun group activity with new friends and expert help

Form a new, lasting habit around the vital life skill of planning meals to meet your tastes and health needs
4 mini-cooking demos around each weekly recipe theme
Boost your cooking confidence

Get your creativity wheels turning–and experience a little cooking fun
4 great resources to keep for reference
Don't get stuck finding side dishes for your meals; this handy guide lists dozens of vegetable and starch options plus quick and creative ways to jazz them up
Reproducible forms for planning beginners to veterans; stay organized and in control
Simplify meal decisions with this easy-to-complete form
Check this handy refrigerator card to know your plans are healthy
All classes are held online for total convenience--no need to dress up or make time to drive somewhere; you're just a click away from class
Can't make a class?
Every session is recorded; listen and do when you can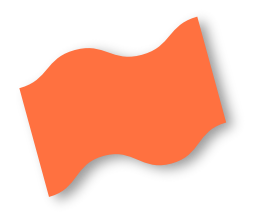 What Does It Cost?
Can you believe it? Everything above . . . just $24.95
We're introducing this new program and want you to be the first to try--and help us improve it with your feedback.

The #1 Most Brilliant Idea for
Happier and Healthier Meal Making
4-class online workshop
Yes, I Want Happier and Healthier Mealtimes!
Teaching a healthy meal making and planning
class for the City of Boulder.

"But what if. . ."
Now what about the "But what if's . . .?" In other words, what if
things change (e.g., I plan a meal for one night and then friends want to go out to eat)?

everyone in my family is on different schedules

no one ever likes anything I make

I'm always so tired when dinnertime rolls around

Everybody has different tastes

things are just different at my house . . . .
Actually, you're not different, which is a good thing. Everyone faces barriers to making good meals.
But these barriers aren't made of concrete and there are ways to get around them! Realizing this is what makes successful home cooks different than struggling home cooks. Successful home cooks know that these seemingly unyielding barriers can actually be broken down and pushed aside.
The key to breaking through them down is simply this: Strategize.
In other words, take time to understand the barrier and then figure out ways around it--which is exactly what happens when you get in the think-ahead habit. By definition, planning ahead means you're taking the time to understand and figure out how to work through the issues that arise around meal making.
It's truly amazing how stubborn problems gradually vanish as you begin taking the time to strategize and plan around them. Ready to try?
Do you know the hardest part about cooking?
The hardest part about cooking is deciding what to cook. So whenever you struggle making meals, consider whether you started out having a clear idea of what to make.
If not, it's understandable, because deciding what to make for dinner--or breakfast or lunch--is harder than you think. You must juggle up to a dozen considerations, from what do you feel like, what does your family like and what can you make that's a little different, to whether it's nutritious, affordable and doable in the time you have.
Planning ahead is the only way to make sure you make meal decisions you're happy with and that work for you. That's why I'm so excited to share this valuable life skill with you--and help you make it a lifelong habit.
Please do join me for this class and experience the surprising joy of planning ahead and seeing your healthy eating dreams come true.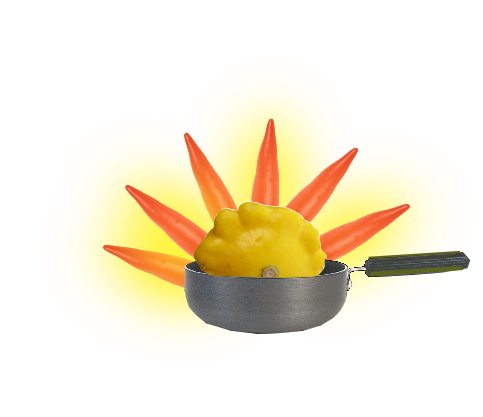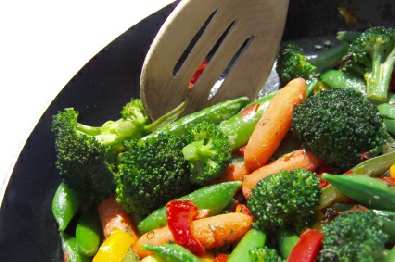 Good news . . . you can have it all!
With The #1 Most Brilliant Idea for Happier and Healthier Meal Making, discover the simple magic that will turn your mealtimes from annoying, tiresome and boring to manageable and even a little enjoyable, fun and creative.
Make meals that are quick, tasty, healthy, affordable and not too hard, and

Relax into mealtimes that are stress-free, under control and entirely doable on a busy schedule.
The feeling that you've got things under control?

Not feeling stressed, hurried and harried?
Making really good meals that leave you feeling full and satisfied?

Making the kind of healthy food you know you should be eating?
Being able to make meals that aren't too hard and don't take too long?

And not having to make the same few things night after night!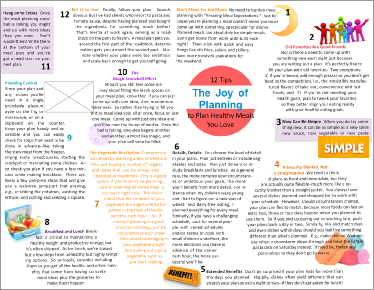 Look at Everything You Get!
The #1 Most Brilliant Idea for Happier, Healthier Meal Making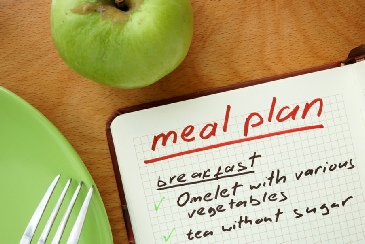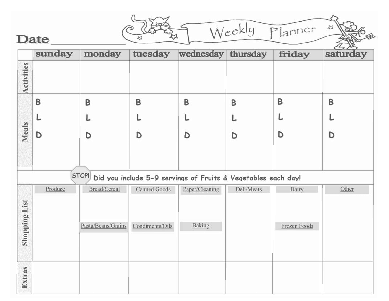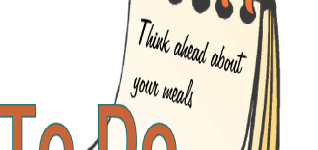 12 Sparks for Mealtime Inspiration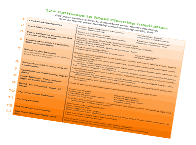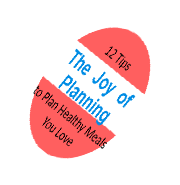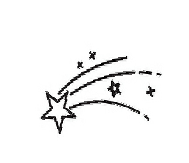 Remember, in this workshop, you get both the how''s and why's plus habit-forming practice.
The workshop's weekly classes automatically create a space of time for planning. And after four classes, you'll be well on your way to making it a habit, at which point your food life will become much more relaxed and easeful.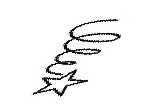 The #1 Most Brilliant Idea for
Happier and Healthier Meal Making
4-class online workshop
Yes, I Want Happier and Healthier Mealtimes!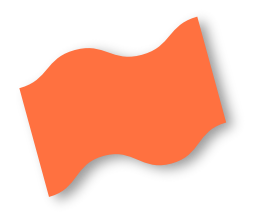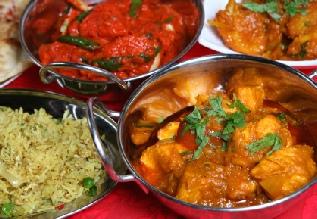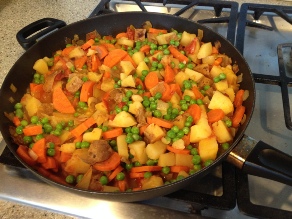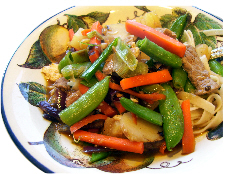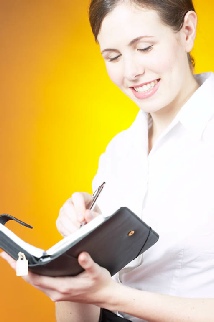 Helpful Tip: Having trouble finding time to plan? Try scheduling time in your day planner, family calendar or to do list, just like any other critical task.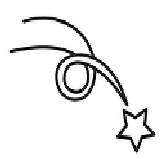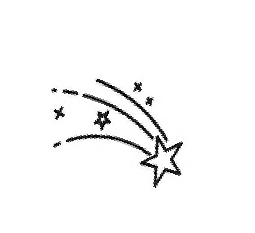 Yes, Mary, I Want Happier and Healthier Mealtimes!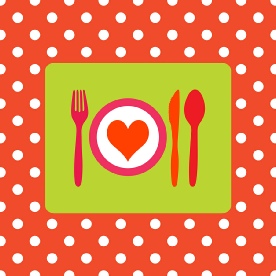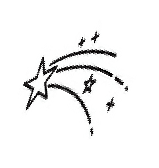 Your Healthy Kitchen Companion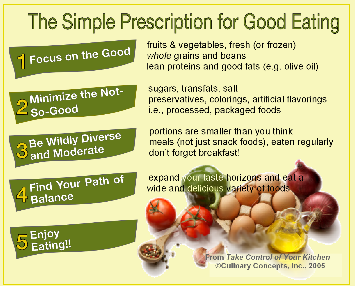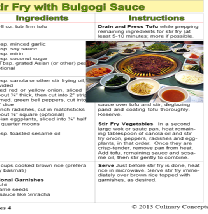 Simple Prescription for Good Eating