© 2017 Every Day Good Eating, Boulder CO

The Healthy
Kitchen Companion®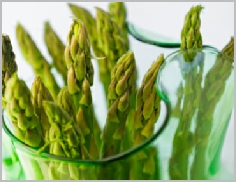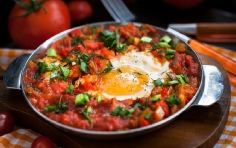 Healthy Cooking Without Cooking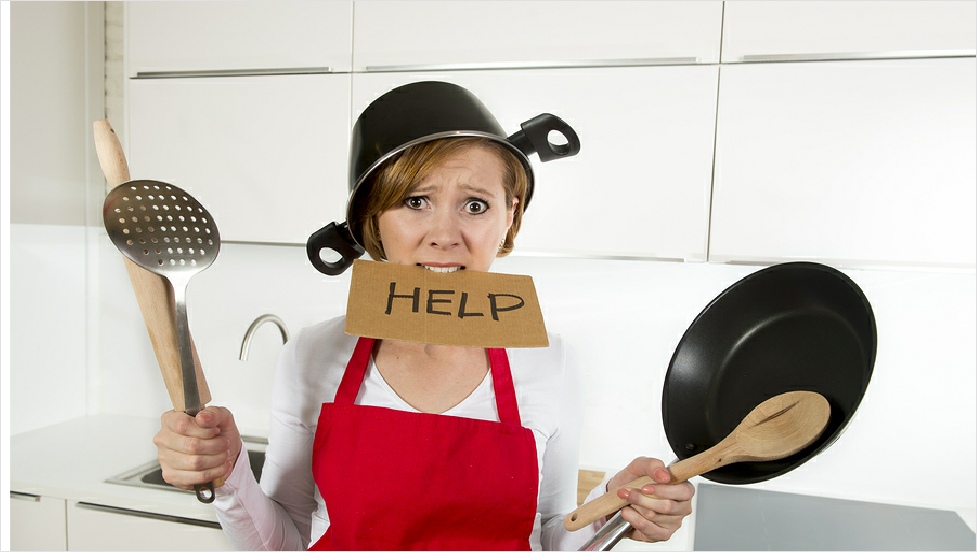 Need a little kitchen help?


How to Cook Healthy Meals
. . . Without Really Cooking
a 5 x 35 online mini-workshop just for you!
5 online classes, 35 minutes a class. It's simple:
Before class, you get an email with the recipe, shopping list and detailed shopping notes
Buy what you need over the next couple days
When it's time to cook, just bring a laptop or smartphone to your kitchen and follow along as we cook together
After a number of years as a corporate attorney, I've now been teaching healthy meal making for 25 years. I'm particularly excited for this new online class and the opportunity to offer you the best of both worlds--how to combine convenient-to-use ingredients for dishes that are not only easy but surprisingly creative, tasty--and healthy.
Along the way, I'll share insider tips and tricks like the magic ingredient for instant flavor, spicing and seasoning know-how and the simple formula for cooking healthy fish that's moist and tender not dry and tough, and lots more.
What you'll be getting in this class is know-how, skills and systems that I've developed over the years helping busy people like you get closer to their healthy eating goals. Read more about my story.
Join me in the kitchen at cooking time
Follow along as we make a super easy meal
Enjoy and feel great; you're a healthy eater now!




The online format works as easy as 1-2-3



By the time class is over, you have something new for dinner + some new learning about healthy eating. How fun!

Mary- the way you structure and plan your Cook Without Cooking webinar series is great! By sending out the plan and shopping list in advance each week, you helped me develop a habit of meal planning and preparation.
I also liked preparing dinner at home and getting to eat it at the end of each class. I repeated the series a second time, and that was a useful way to anchor in the new habits.
- Christine
P.S. I used your "Veggie Boost Soup" recipe to take lunch to a friend, and she thought it was delicious!
More Info
What does it mean to "Cook Healthy Meals
. . . Without Really Cooking?"
First, it's about healthy eating--and who doesn't want more of that?
But to eat healthfully, you must first make healthy meals, so in this mini-workshop, we'll be learning, very simply, how to make healthy meals.
Second, to make a healthy meal, you must know what a healthy meal looks like.
That can be pretty confusing. So you'll learn our approach, that "healthy eating is actually a lot easier than you think." Just follow two main rules: 1) eat real whole foods with LOTS of fruits and vegetables, lean proteins, whole grains and good fats; and 2) don't eat test tube, food-like products (e.g., refined sugar, refined white flour, and products containing any other gobbledygook ingredients.)
So far so good? "Yes," you might be thinking, "but I . . .
don't know much about real whole foods

don't know how to turn them into decent meals

don't have any time

can't really cook or don't want to or hate to cook

am bored silly with cooking

am too stressed to cook

hate grocery shopping . . .
The list could go on quite a while, right? Can you relate to any of these issues? If so, you're not alone. Based on 25 years in the healthy meal making area, I can assure you they are very common.
Now for a third thing about the Cook Without Really Cooking program: The Healthy Eating Conundrum.
You know you want to eat healthy, but you face a whole list of "Yes, buts." This is when things get tricky.
Food manufacturers know about all our "Yes, buts," and they are eager to "help" you get around them with packaged convenience foods that are fast, easy, cheap and taste good (addictively good, in fact.)
But those foods have one big problem:
90% (or more) are nutritional disasters!
Read the labels and you'll see crazy stuff like sodium phosphate, potassium sorbate, modified corn starch, dextrose, caramel coloring, "natural" flavorings, microcrystalline cellulose, malic acid, and on and on. It's like you're being fed Elmer's Glue, just flavored and colored to look like food! And these additives are on top of lots of added sugars, refined white flour, excess salt and gratuitous amounts of fat.
You might be thinking you're ok because you never eat "junk food." That's good, but hardly foolproof. Even ready-made foods that look and seem healthy very often aren't.
The food at Panera Bread Co., as an example, seems pretty good, with things like broccoli cheddar soup, turkey sandwiches and Asian salads on the menu. But it took the company an entire decade to deliver on its promise to "clean out" its menu. It had to "reformulate 122 of 450 ingredients to eliminate man-made preservatives, sweeteners, colors and flavors." In other words, over a quarter of what you would have eaten at Panera would have fallen in the non-food category.
And Panera's is not an isolated case. Our modern commercial food system is built on a foundation of test-tube additives that make us buy and eat a lot while costing the manufacturer only pennies.
To make matters worse, additive-rich foods are not at all rich in things we really want to be eating: fruits and vegetables, whole grains, lean proteins and good fats.
That's what it means to be stuck in a Healthy Eating Conundrum: You have the best intentions to eat well, but a tempting parade of tasty, cheap and fast convenience foods is always in your face, luring you from the path.
This brings us to the fourth thing about Cook Without Cooking: Solutions.
What if you could have the best of both worlds: Tasty meals that are healthy but also convenient. Is this possible?
Yes! with the How to Cook Healthy Meals . . . Without Really Cooking program.
While it's true that 90% of convenience foods are not healthy, that still leaves 10% that are! If you can find them and know how to assemble them, you can make really good meals that are healthy, easy and quick. In other words, you can Cook Healthy Meals Without Very Much Real Cooking--even if you face a lot of "Yes, buts."
That's exactly what you'll do in the How to Cook Healthy Meals program. In each of the 5 classes in this series, you'll:
Learn a simple but surefire method for finding those 10% of convenience foods that are healthy and safe for your good eating goals
Make a tasty, vegetable-rich recipe using healthy convenient-to-use ingredients so it's quick and easy, doesn't take much cooking, and is still healthy
Practice kitchen tricks, tips and strategies that take the stress and hassle out of everyday meal making, and
Taste exciting new flavors, new ingredients and new combinations that make mealtimes something to really relish and look forward to.
When class is done, so is your dinner. What a great 2-for-1 deal. These are short-format classes--just 35 minutes each--so you'll spend no more time than you usually spend making dinner. But you'll learn a lot, make some new and different recipes, enjoy a great dinner--and get healthy!

How to Cook Healthy Meals
. . . Without Really Cooking
a 5 x 35 online mini-workshop just for you!
This is a unique, "Show 'n Tell" healthy cooking and eating program. Unlike most other programs, I won't just tell you about healthy eating and meal making. I'll show you, too. And you won't just watch, you'll cook right along with me so you can see how easy it is and see that you can do it. Finally, you'll get to taste the goodness of whole, real, non-test tube foods!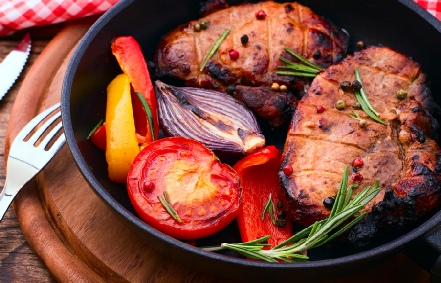 How, When and Where
Totally Convenient Location Don't worry about getting dressed up and driving somewhere. Classes are held right in your kitchen in our online, virtual classroom. Just click into our classroom (we show you exactly how), and you'll see me in the kitchen walking you through each recipe--and I can see you in your kitchen, too, if you so choose!
Totally Convenient Time Classes are held right when you would be making a meal anyway, so you needn't find any extra time; just use your normal dinner-making time--with much better results.
Can't Make a Class? Classes are recorded; watch when you want--but don't forget!
Two Class Formats to Suit You Join any time and start watching and learning immediately, via recorded sessions. In addition, at specific times of the year, group classes are offered when the recorded sessions are accompanied by live Q & A with me We'll be in our virtual classroom so everyone in the group can see each other (if you so choose.)
Lifetime Access Join one class and you can repeat repeat sessions (of the same series) for free and have lifetime access to recorded sessions, including all Q & A and any bonus sessions.
Worried You Can't Cook or Can't Keep Up? Don't be. The recipes are easy to begin with, convenient-to-use ingredients make them easier, plus, you'll have me right alongside you, guiding you step by step through the recipes.
Never Know What to Make or Don't Know What to Buy at the Store? Got you covered there, too. Before class, you'll receive an email with the everything you need:
5 Meal Plans Plans include the dish we'll make plus several easy add-on options to round out the meal.
5 Recipes Healthy, quick and fresh--all filled with vegetables, whole grains, lean proteins, good fats--and NO junk. Have fun with new ingredients and different cuisines, from Indian to Italian and Mexican to Mediterranean. Lots of options given so you can adapt for your tastes, health needs, food allergies and vegetarian preference.
5 Shopping Lists + Detailed Shopping Notes Informed grocery shopping is key to finding healthy convenient-to-use ingredients. So you'll not only get a shopping list, but also detailed notes to guide you safely through the jungle of unhealthy products at your grocery store.
Complete Kitchen Set Up Instructions Hit the deck running when class starts.
What About Questions? Both before and after the cooking segment of group sessions, I'll be online to answer any questions you may have.
What Does It Cost?
Just $47.95
for everything
Wow, that's less than $10 per class–and wouldn't a single dinner cost at least that much, even at just a fast casual place? And if you do eat out, you'll probably eat more than you want, you won't get the vegetables and whole grains you want, and a quarter of the ingredients will likely be artificial additives or refined and processed foods.
Instead, for less than $10 per class, I'm giving you a ticket for 5 really yummy, truly healthy meals--and the knowledge and ability to make them again and again. Now isn't that a much better investment ? !
But wait, there's more:
Special Bonus #1 Spice Packet Seasoning is the key to flavorful food. To get you started, one of the dishes will use a fun new spice--and you'll get a FREE sample from the country's best spice store, Savory Spice Shop.
Special Bonus #2 Conversation with a Nutritionist You'll also receive a recording of my conversation with Julie Thenell, a nutrition consultant who is a candidate for Board Certification in Holistic Nutrition. Julie will share more in-depth information on nutrition issues that come up in the classes, like "Is coconut oil a good fat?" "How many grams of sugar is too many in a food?" or "How much sodium should I be eating?" Plus, Julie offers FREE 15-minute nutrition consultations that you'll find out about in class.
I hope to support you in achieving
your healthy eating goals
The best way I can do that is by helping you make healthy meals that taste so good you want to eat them, instead of those fallback foods you really don't want to be eating any more.
It's also why you'll be receiving so much supportive information like recipes, kitchen set up guides and shopping notes. I want to smooth out the meal making experience so you can experience how tasty, healthful meals can be had without struggle and stress.
And it's why the price is so reasonable, because I know that if you will just try this new, easy way of Cooking Healthy Meals . . . Without Really Cooking, you'll be hooked--and you won't want to go back to eating processed, non-food products.
Won't you join me?

Your Instructor–Mary Collette
Healthy Kitchen Companion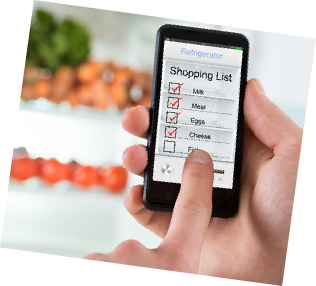 Need motivation around everyday meal making?
Let me bring cooking confidence and fun to your kitchen!

Enjoy having some "company" while cooking, encouragement to try new and different recipes, healthy meal making know-how and a delicious dinner, all at the same time.

Look forward to healthy dishes that are vegetable-rich, easy but with a little pizzazz, and feature international flavors for something new.

Pick up a tips and tricks for efficient and successful meal making, plus confidence and inspiration to try new things that will get you feeling excited about mealtimes.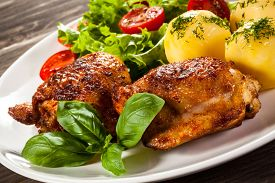 Kitchen camaraderie and fun new recipes,
step by step guidance,
answers to cooking questions,
plus a healthy, tasty dinner
all in the comfort of your own kitchen!




How to Cook Healthy Meals
. . . Without Really Cooking
"This concept is really good. Unusual but good! I liked having a class right in my own kitchen that helped me address my own issues. And it helped me try some new dishes that looked good when we were done and that we really enjoyed."
"The recipe was fabulous! I wasn't so sure when I saw it, but it turned out so good and my family loved it! We actually got something new and different on the table."
"Class was a so much fun. I loved having some "company" to cook with. And I was surprised at all the unexpected bits of knowledge I picked up as we cooked. I never thought there could be so many interesting and helpful things to learn."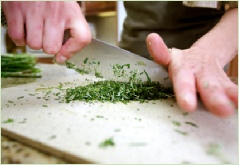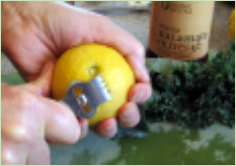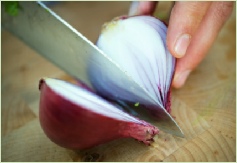 Get healthy cooking instruction right in your home, right at dinnertime. No need to squeeze a cooking class into your busy schedule. Learn right as you make dinner!
Tired of cooking the same old things, want healthier meals or wish you had more mealtime help? This class is for you!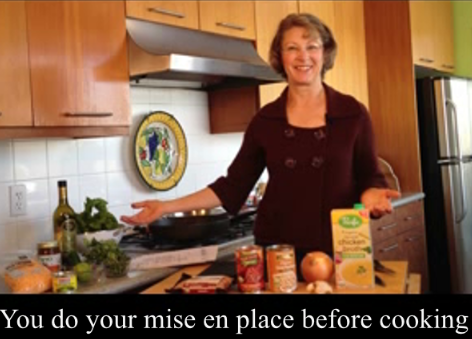 How to Cook Healthy Meals
. . . Without Really Cooking