© 2014 Every Day Good Eating, Boulder CO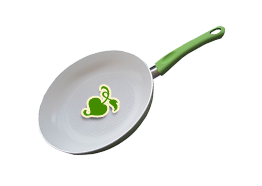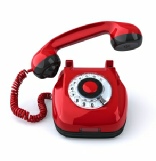 list, including buying notes for unusual ingredients. Before class begins, be sure to get all the necessary ingredients.
Once the conference call begins, simply join in and cook along. Everyone gets talked through the recipe, you ask questions as we go along and before you know it, dinner is done!
Make and Learn
Look forward to dishes that are vegetable-rich, easy but with a little pizzazz, and of course healthful and delicious. International flavors make frequent appearances. These faster-paced classes focus on just one or two recipes for an easy dinner. You'll also pick up a tips and tricks for efficient and successful meal making, plus confidence and inspiration to try new things that will get you feeling excited about mealtimes. Class sizes vary between six and sixty, dictating the level of personal interaction
Helpful Hints
Although not absolutely necessary,it's very helpful to have a headset for your phone so both hands are free for cooking (speaker phones are not recommended.) A clip for attaching phone to waistband is also recommended
Because the teleclasses move quickly it's important to take 5-10 minutes before class to pull out the ingredients and equipment you need.
Occasionally, there may be some advance preparation required to make class go more quickly and smoothly for everyone. Any advance preparations will be explained in the recipe.
Details
Class Length
Cooking Section: 35-45 minutes, depending upon the recipe(s)
Optional Q&A: 15 minutes.
Dates, Times, Fees Teleclasses are held once each month. Check out the calendar below for the next one. To arrange private and semi-private teleclasses, contact us.
Register–Coming Soon
Teleclasses Are Good For Although they can be a good way for beginners to get started, they are best for people with a basic level of comfort in the kitchen, and are perfect if you've taken our Cook Happy | Live Healthy program or one of our other cooking classes and want a way to stay motivated and inspired.
Kitchen camaraderie and fun new recipes,
step by step guidance,
answers to cooking questions,
plus a healthy, tasty dinner
all in the comfort of your own kitchen!
How Cooking Teleclasses Work
After registering, you'll receive a confirmation email with the phone number and access code for the teleclass. Simply call the conference line on class day, enter the access code and you'll join the call, where we can all hear each other, receive instruction and ask questions.
You will receive another email a couple days in advance with the recipe(s) and a shopping
"This concept is really good. Unusual but good. I liked having a class right in my own kitchen that helped me address my own issues. And it helped me try some new dishes that looked good when we were done and that we really enjoyed."
"The recipe was fabulous! I wasn't so sure when I saw it, but it turned out so good and my family loved it! We actually got something new and different on the table."
"Class was a so much fun. I loved having some "company" cook with. And I was surprised at all the unexpected bits of knowledge I picked up as we cooked. I never thought there could be so many interesting and helpful things to learn."
Can't get out of the house for class? We'll bring class to your kitchen--over the phone! Imagine the fun of chatting with friends while making dinner. That's how teleclass participants describe this new class format. You get the camaraderie of cooking with a group, encouragement to try new and different recipes, healthy meal making know-how and a delicious dinner, all at the same time.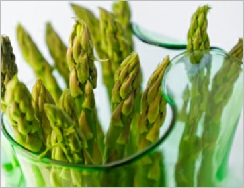 What's a Community Cooking Teleclass?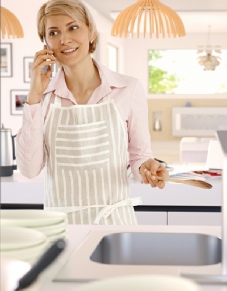 Easy as 1-2-3
1. Print out the recipe and shopping list from your email
2. Stop at the grocery store for the ingredients
3. Dial into our group cooking line, strap on your headset, and cook along with Mary's step-by-step instruction
Join a cooking teleclass for cooking instruction right in your home, right at dinnertime. No need to squeeze a cooking class into your busy schedule. Learn right as you make dinner.
If you're tired of cooking the same old things, want healthier meals or wish you had more mealtime help, this cooking group is for you!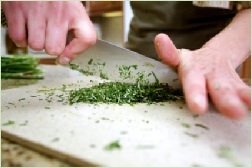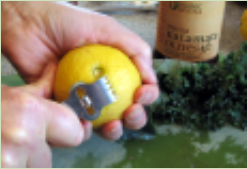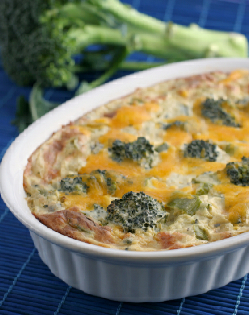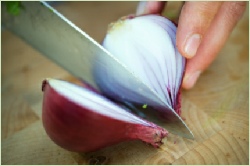 Community Cooking Teleclasses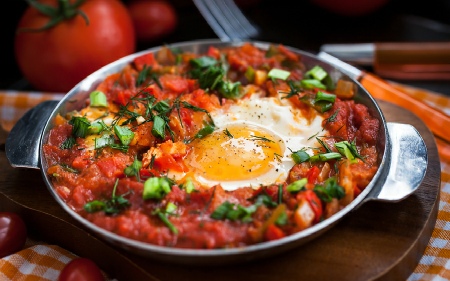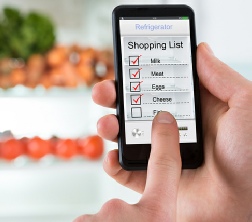 Join Our Newsletter Community
Mealtime Inspiration
Healthy Recipes
Food News
Kitchen Tips